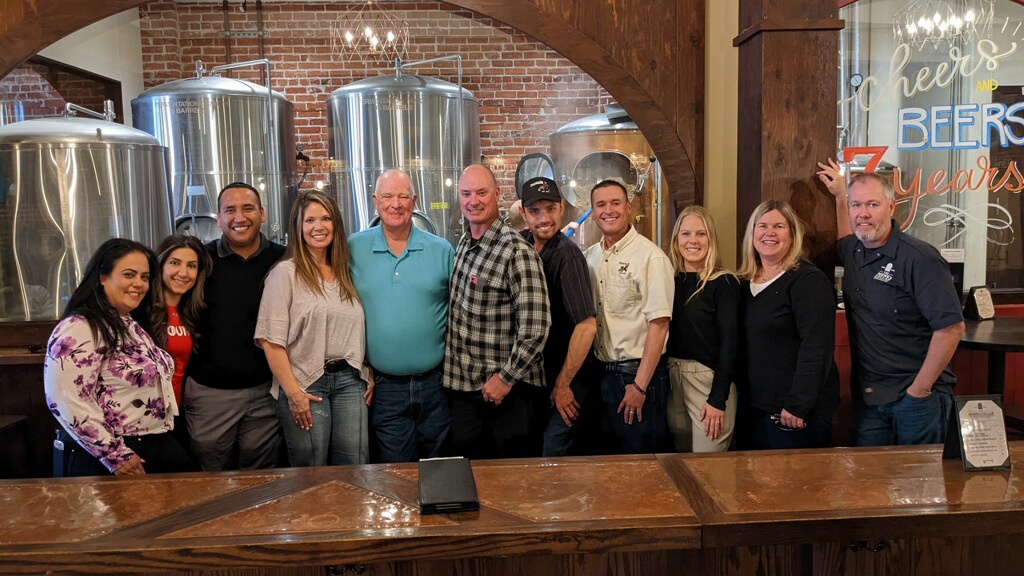 Collaboration Brew Day! Denio's Farmers Market & Swap Meet is turning 75 this year!  To help us celebrate this HUGE milestone,
The Monk's Cellar Brewery & Pub House
has brewed an older style American lager that would have been around back in the 1940's. Monk's owners Andy Klein and Paul Gould are both from Roseville and operate as a family owned business. Andy and Paul have been friends since childhood and grew up coming to Denio's as BOTH of their mothers operated a business in our market for several years! At one point, Andy and Paul even worked at Denio's!
Denio's is SO EXCITED about this partnership with Monk's Cellar and cannot wait for you to try the new beer!Be on the look out for "Big Jim Denio American Lager" in 16oz cans and on draft near the end of March at both Denio's Farmers Market AND The Monk's Cellar! Cheers!