Denios Blog
---
Denio's Farmers Market and the Roseville Area Chamber of Commerce were honored by California State Assemblyman Kevin Kiley at the State Capital in recognition of their 75th Anniversary on Monday, June 27th. Denio's Farmers Market & Swap Meet and Roseville Area Chamber of Commerce were both founded in 1947 and have been huge supporters of each other.  Denio's Founder, Jim Denio was Chamber President in 1959, his son Ken Denio was Chamber President in 1992 and Denio's President Jeff Ronten was Chamber President in 2012 and serves on the Chamber's Political Action Committee (PAC). In 2022, Denio's General Manager Tracie Denio was sworn in as a Roseville Chamber Board of Director, which she is currently serving a three year term on. Both organizations are thrilled by this recognition and are looking forward to serving the community and beyond for many more years to come!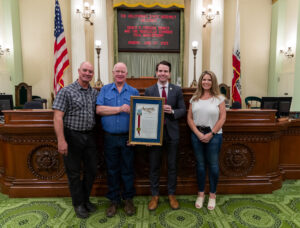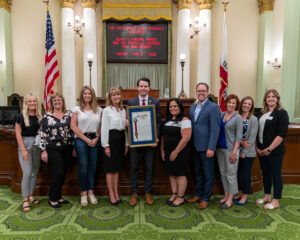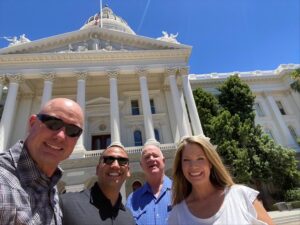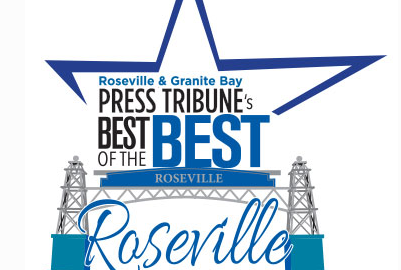 Denio's Farmers Market is so excited to win "Best Day Trip" in The Roseville Press Tribune's annual Best Of The Best 2022! Thank you to the readers and viewers of The Press Tribune for voting for us! For a complete list of winners CLICK HERE!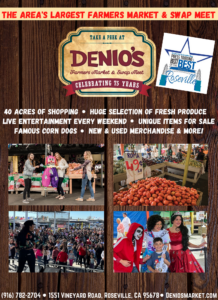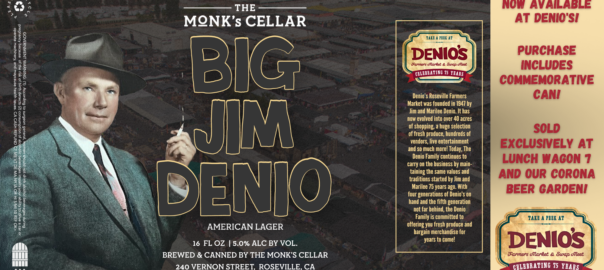 Denio's Farmers Market and The Monk's Cellar is proud to unveil our BIG Jim Denio American Lager! This collaboration between Denio's and Monk's has been months in the making and celebrates Denio's Farmers Market's 75th Anniversary this year!
"The inspiration behind creating this American Lager comes from what beer would have tasted like back in 1947," says Monk's Owner Andy Klein. The label on the can features an image of Denio's founder Jim Denio, known in the community as "Big Jim Denio." Jim's grandson Eric Denio is so excited about this collaboration with another local business, "We were one of the first businesses in the Roseville area 75 years ago and I am hoping that I can keep it going for 150 years!" says Eric.
Monk owners Paul Gould and Andy Klein are both born and raised in Roseville and grew up going to Denio's as children because their mothers used to be vendors at the popular farmers market and swap meet.
The Big Jim Denio is now on draft at Monk's Cellar and on sale at Denio's Farmers Market, your purchase at the market includes the limited edition commemorative Denio's can!  Pick yours up today!!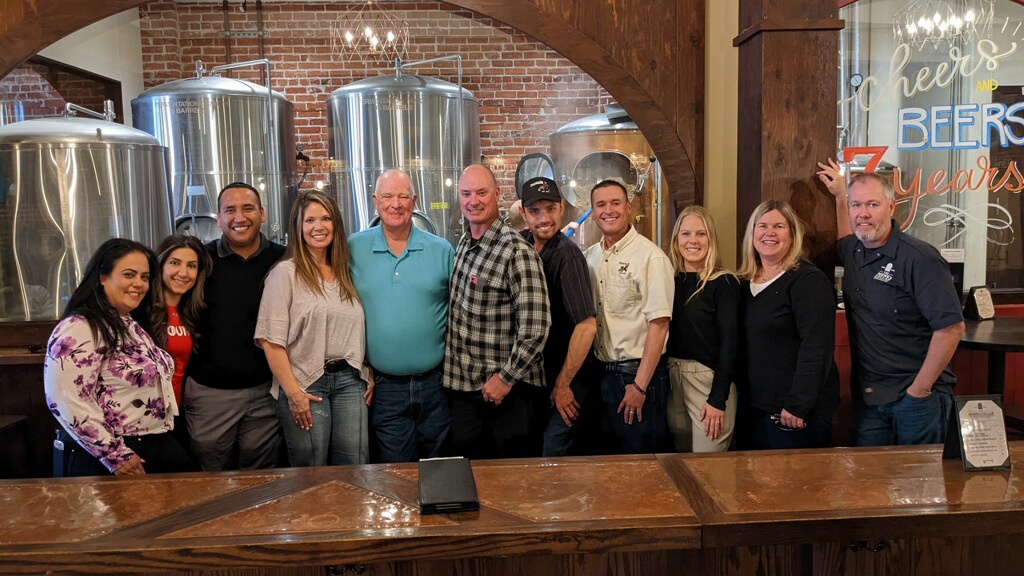 Collaboration Brew Day! Denio's Farmers Market & Swap Meet is turning 75 this year!  To help us celebrate this HUGE milestone,
The Monk's Cellar Brewery & Pub House
has brewed an older style American lager that would have been around back in the 1940's. Monk's owners Andy Klein and Paul Gould are both from Roseville and operate as a family owned business. Andy and Paul have been friends since childhood and grew up coming to Denio's as BOTH of their mothers operated a business in our market for several years! At one point, Andy and Paul even worked at Denio's!
Denio's is SO EXCITED about this partnership with Monk's Cellar and cannot wait for you to try the new beer!Be on the look out for "Big Jim Denio American Lager" in 16oz cans and on draft near the end of March at both Denio's Farmers Market AND The Monk's Cellar! Cheers!
Denio's Farmers Market and Placer Food Bank
We are so excited for our new partnership! Placer Food Bank@placerfoodbank is opening a new PantryToGo site at Denio's Market in Roseville beginning on January 7th, 2022  from 8 to 10 a.m., marking a community partnership 125 cumulative years in the making.  Look for Placer Food Bank to be at Denio's every first Friday of the month from 8 to 10 a.m.
"We're so grateful for the partnership with Placer Food Bank and proud to be able to open Denio's up for this important community service," said Eric Denio, Facilities Manager of Denio's. "We love our city and we want to help make a positive impact however we can."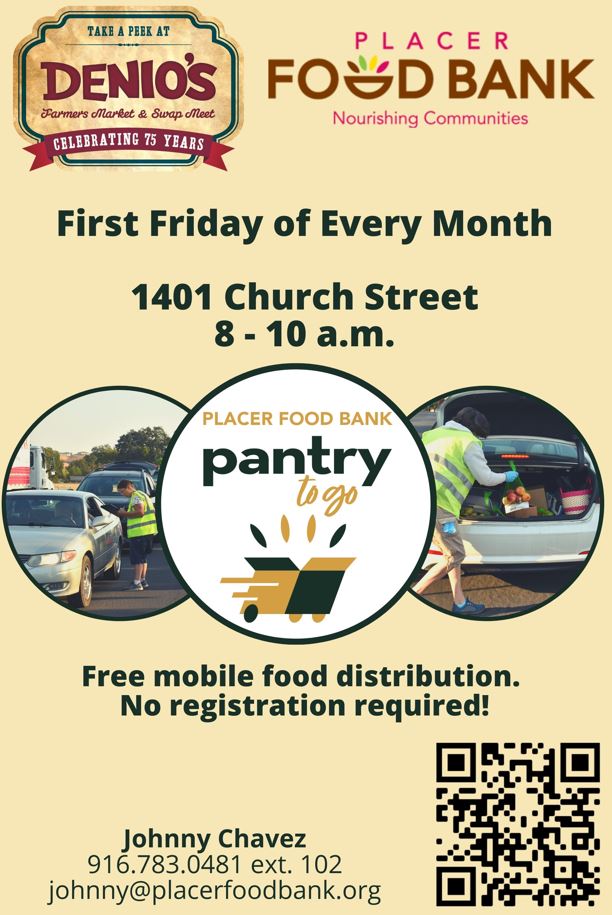 COVID-19 & Shopping at Denio's
IS EVERYTHING OPEN?
Yes, the entire market is open including entertainment!
PLEASE REMEMBER
• Only shop the market if you are healthy
• Do not enter if you have a cough or fever
• Please be patient and respectful when entering and shopping the market
There's Always Something Unique at Denio's
Denio's – a 70 Acre Treasure Chest
In an era of Amazon and one-click purchasing, it may be strange to think that people would ever choose to leave the comfort of their homes to make a purchase. Yet each weekend, thousands set down their laptops and tablets, however temporarily, to take a pass or two through the 70-acre treasure chest that is Denio's Farmers Market & Swap Meet.
What is it about Denio's that drives these people out of their air-conditioned homes and into Northern California's largest outdoor swap meet? That's simple; corn dogs the likes of which you have never tasted anywhere else. Golden beauties so good that numerous contestants gather each year for the Corn Dog Eating Contest to sacrifice their next six months-worth of cheat days to the corn dogs' deliciousness. Of course, there's also the fresh produce that has been a staple at Denio's since Jim Denio founded the establishment in 1947. But what started as a single individual's produce stand has expanded to include a vegetarian's dreamland, 2-acres worth of different produce stands that consistently cut grocery store prices by more than half.
But great food is not all that Denio's has to offer these days. New entertainment options are constantly being thrown into the mix; anything from pony rides to zip lines to classic car shows and live music can be found at Denio's, giving every member of the family a reason to get outside and enjoy their weekend away from the computer screen.
And as a family owned and operated business since the very beginning, Denio's always puts families first. There are currently five generations of Denio's today, three of which can be found working in the market on any given weekend. From offering entertainment like petting zoos to wiener dog races and regulating the products that can be sold at the market, Denio's maintains a warm, family-friendly atmosphere that sets the market apart from other weekend destinations.
Unlike Any Other Shopping Experience
Roseville Chamber of Commerce Insight Magazine,  JULY/AUG '14 ISSUE
Denio's Farmers Market & Swap Meet offers an unparalleled shopping experience. As a Roseville staple their longevity in our community has made Denio's a part of many childhood memories and family traditions. They are much more than a farmer's market and swap meet, just ask anyone who grew up in the South Placer region.
 Denio's has had a long-standing partnership with the Roseville Chamber of Commerce and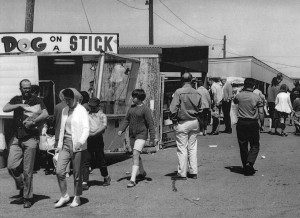 we are proud to call them one of our most loyal members. Coincidentally, the Roseville Chamber and Denio's opened their doors the same year in 1947. Like many businesses from that era they chose to start-up in Roseville due to its growing community containing an attractive agricultural area and convenient location next to the railroad.
Many people who grew up in the area will tell you about their experiences at Denio's as a customer, vendor or employee. Denio's has been many people's first job or families' weekend activity. Their
long-running success is attributed to their solid business practices and their commitment to their employees, vendors and customers. Denio's strives for consistency with everything they offer every weekend which keeps their customers and vendors returning and happy. Ensuring a great experience, Denio's employs a large full-time maintenance crew during the midweek to assure the venue is consistently clean, safe and ready for business every Friday, Saturday or Sunday.
 Stop by this weekend, as there's always something new going on in their market. Their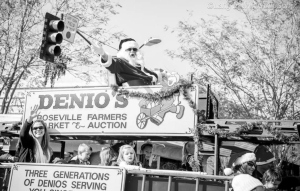 farmer's market can't be beat with more than two acres of fresh produce. Denio's Farmers Market & Swap Meet provides their customers an incomparable outdoor shopping experience. Where else can you pick up everything you need with an ice cold beer and corn dog in hand while doing all your weekend shopping? Spend your weekend at Denio's Farmers Market & Swap Meet!