Denios Blog
---
 Dad's Day at Denio's
Thank you for joining us for our 6th Annual Dad's Day at Denio's!  We had a blast!

Thank you to everyone who joined us for our 2nd Annual Nonprofit Day at Denio's!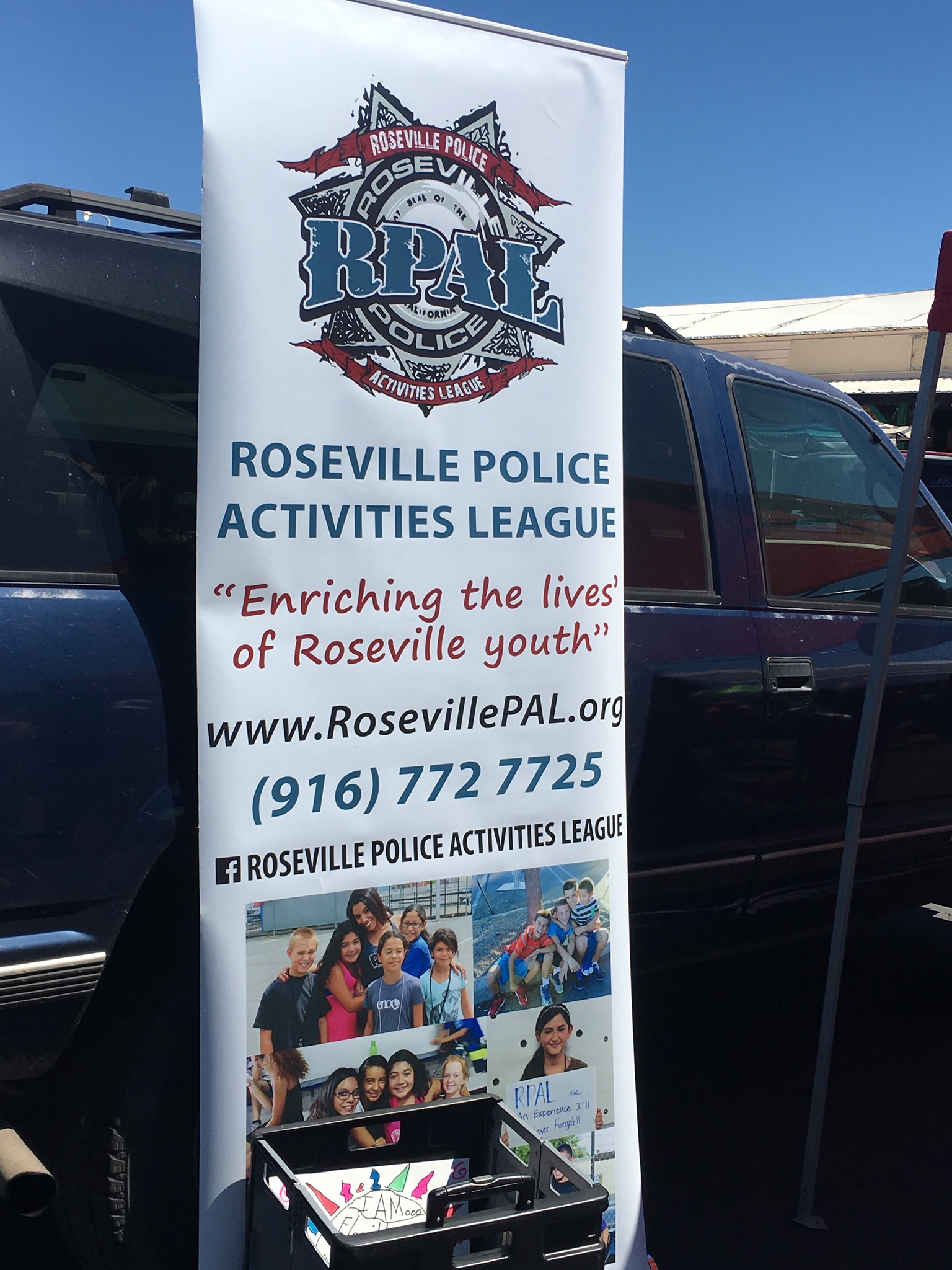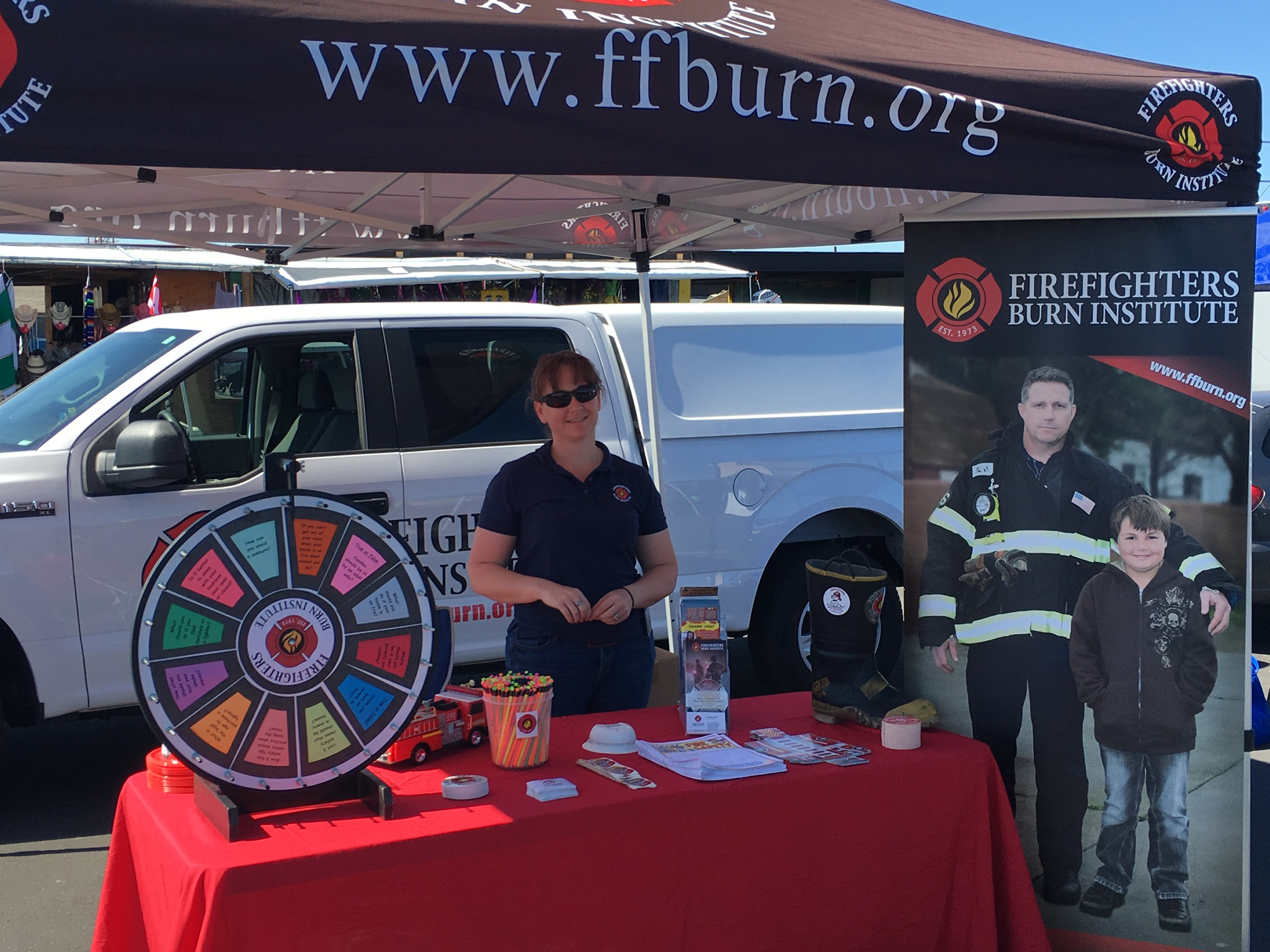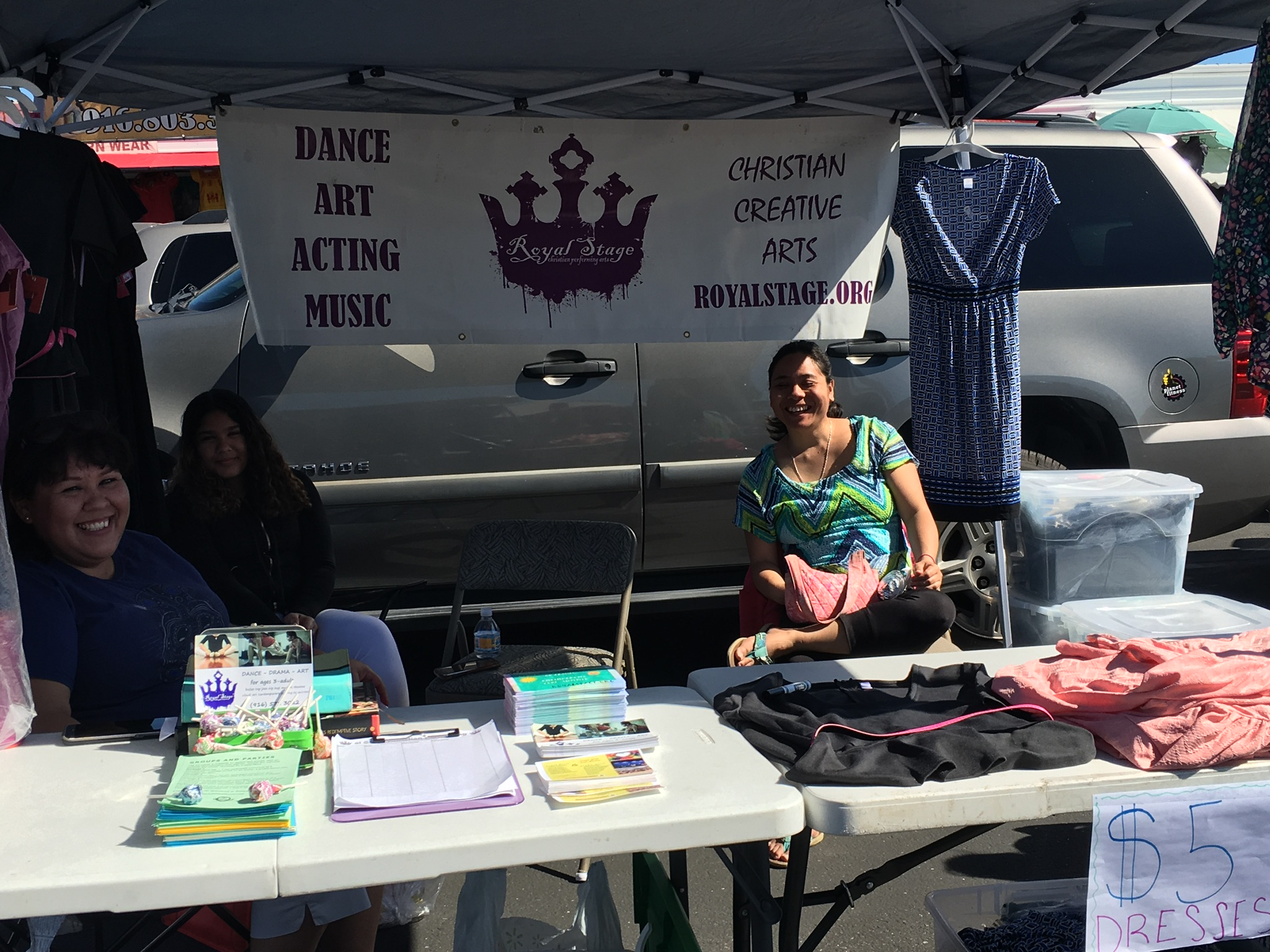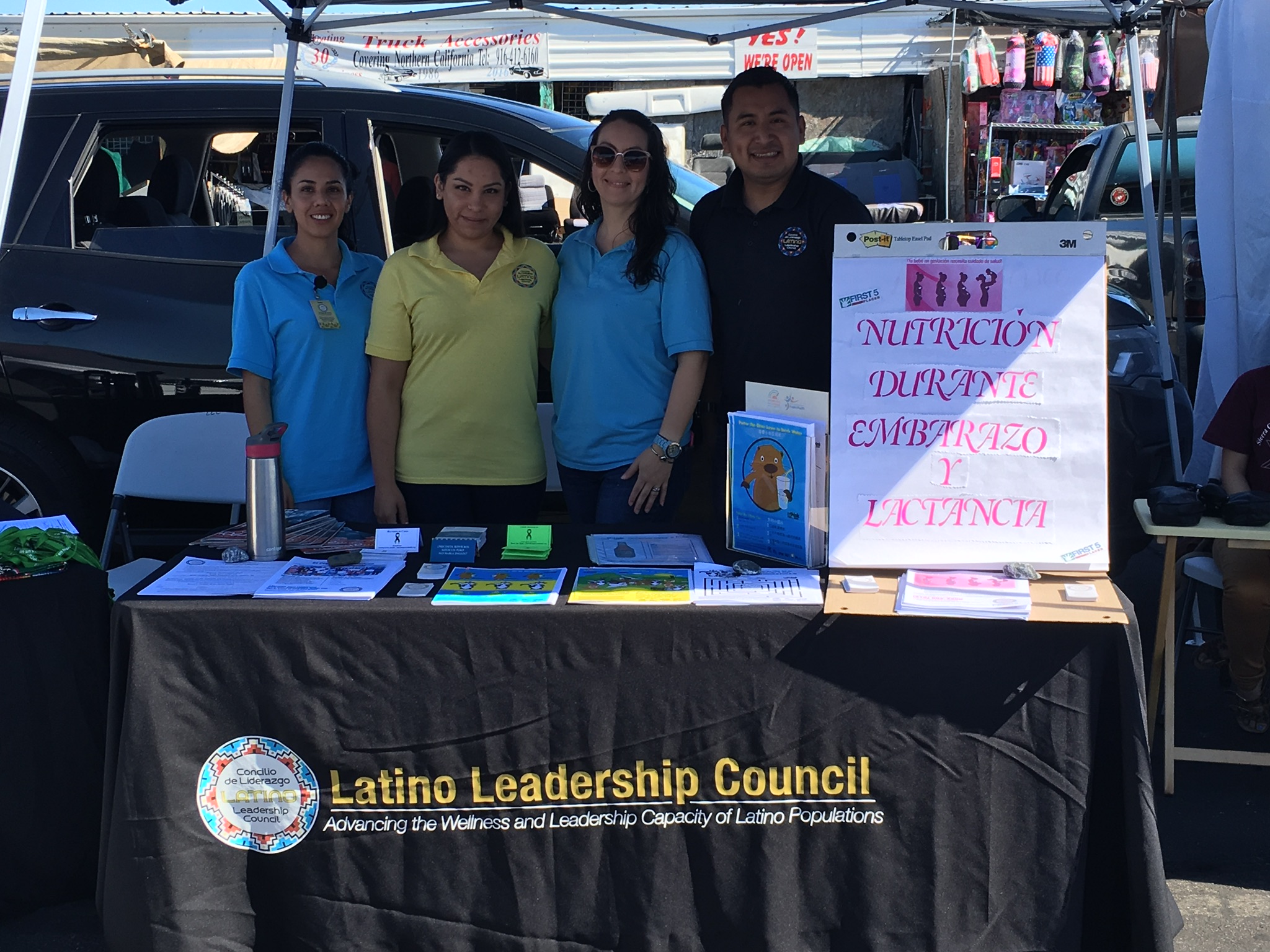 Dog Day at Denio's
Thank you for joining us for another successful Dog Day of Fun!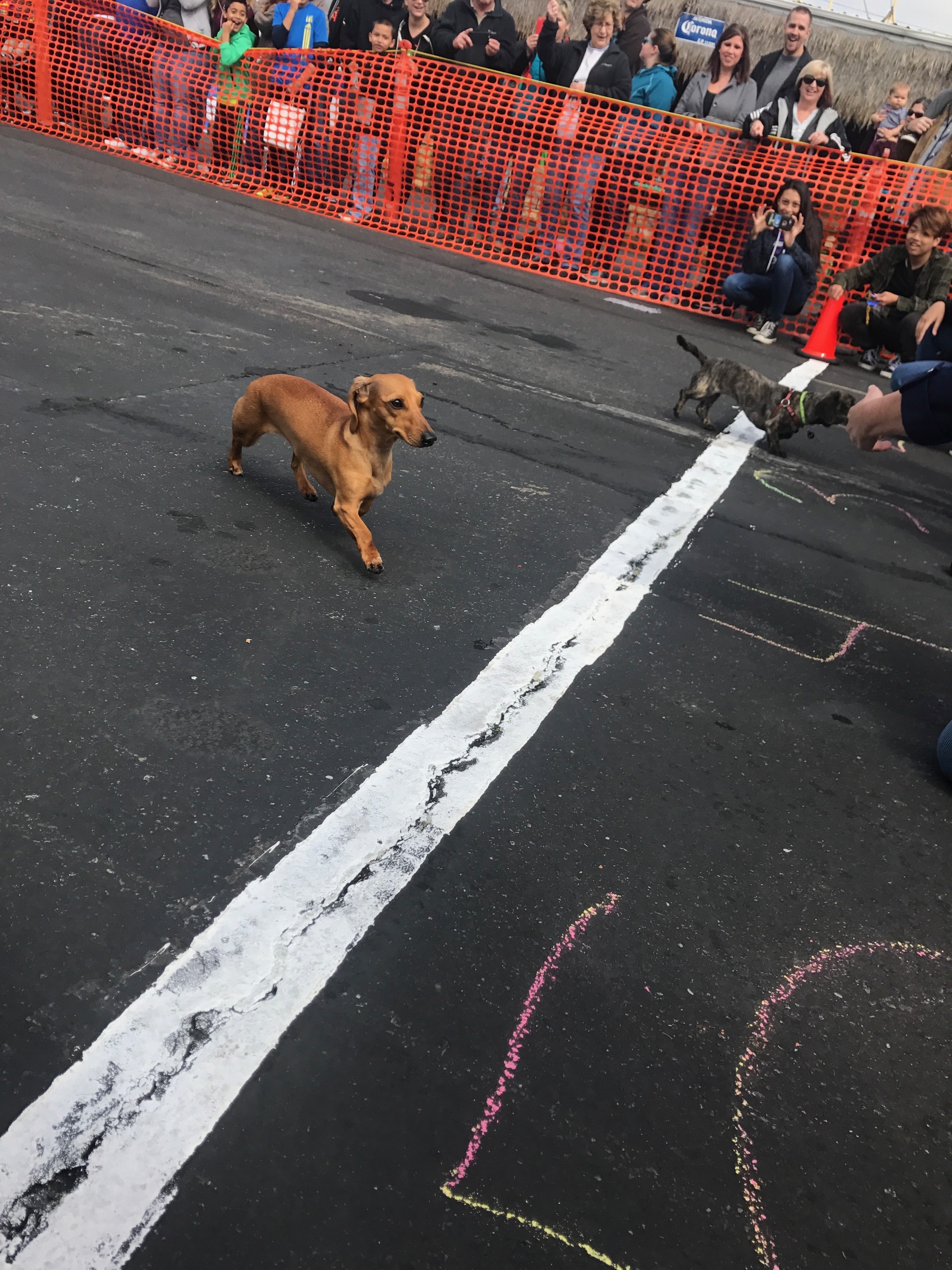 Denio's on FOX40!
Denio's Gather, Ride & Give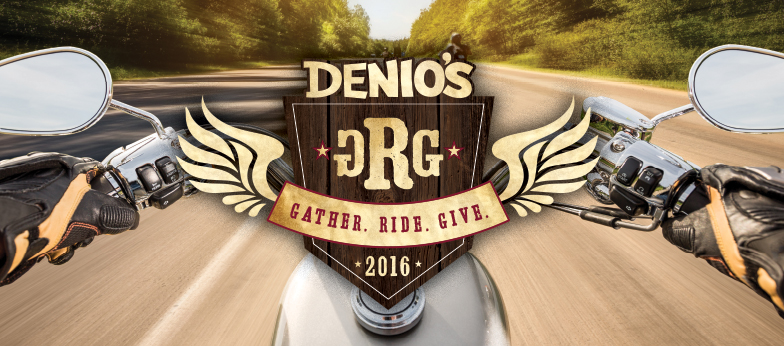 Thank you for joining us for our first annual, Gather, Ride and Give during our inaugural Motorcycle Ride for Charity! We were happy to team up with Higher Purpose Events to support The Gathering Inn Shelter in Roseville.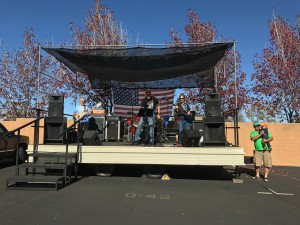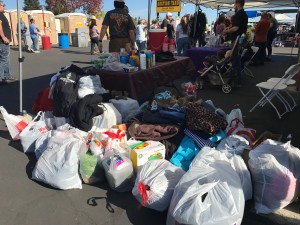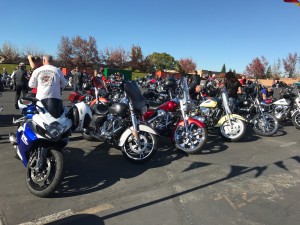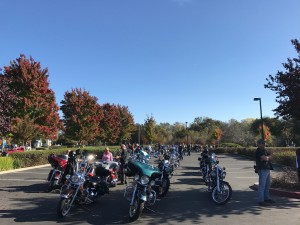 Calling all DIY Projects!
Have you recently discovered treasures at Denio's for a DIY project? Share with us on Facebook your DIY creation with items found at Denio's and it could be displayed in our Featured Project series! Don't forget to take a picture of your items found at the market for a fun before & after photo.
Sign up for our newsletter or download the Denio's App to see more from our Featured Projects. http://bit.ly/2bYcP80
Fruit & Veggie Fest 2016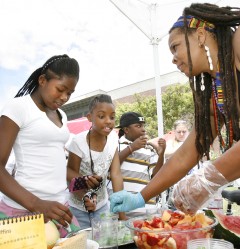 On Saturday, September 17th, join the Health Education Council and Placer County Department of Public Health for a celebration of healthy living and fun for the whole family! From 9am – 1pm enjoy food tastings, health services and family-friendly games and activities at Denio's. Find out more information at healthedcouncil.org/events.
Super Lego All-Stars Day!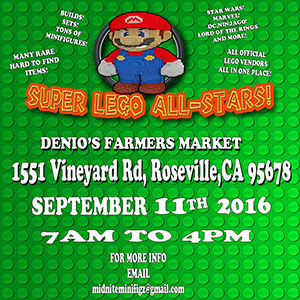 Are you ready for Super Lego All-Stars Day? Find brick building treasures at Denio's this Sunday, September 11th from 7am-4pm. Don't miss out on this chance to discover hundreds of rare items from Star Wars to Marvel and more! Our official Lego vendors are coming together to give you a variety of builds, sets and minifigures all in one place. For more information email midniteminifigz@gmail.com and take a peek at Z5-21 through Z5-25 this weekend.
It's Time for Wrestling!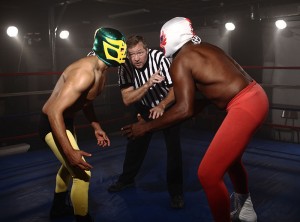 Lucha Libre Mexicana is back at Denio's this weekend! If you can't get enough of wrestling, join us on Sunday, August 21st for another epic match. The competition in the ring is sure to make the program a complete knock out!
Doors open at 12pm and the wrestling starts at 1pm. For more information and tickets, call 916-604-1098. Lucha Libre tickets can also be purchased at the event doors.