Live Auctions Return!
Saturday October 27, 2018 At 10:00 am

-

1:00 pm
Event Navigation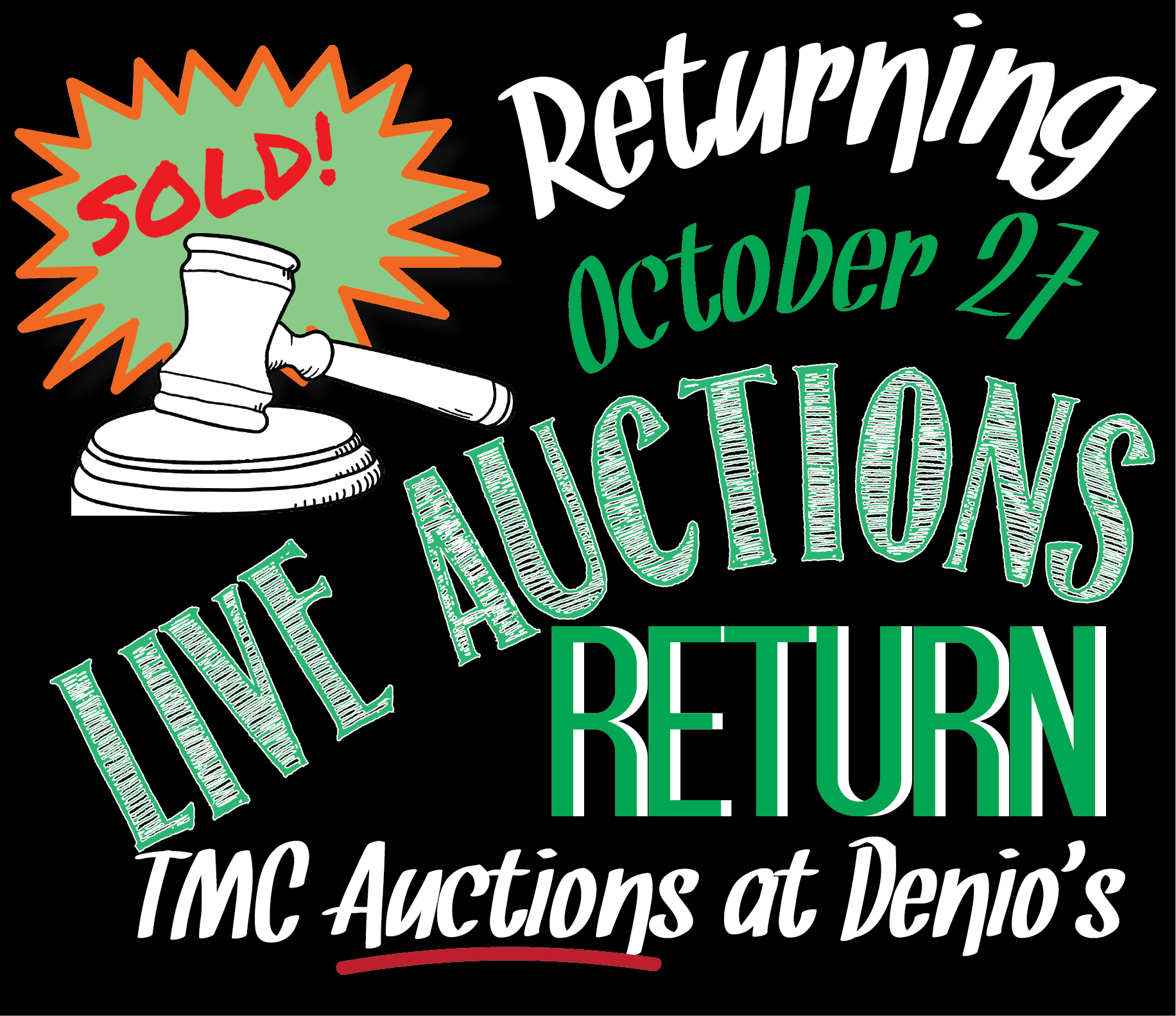 Live Auctions will be returning to the market on October 27, 2018.
Denio's has teamed up with Auctioneer and Appraiser, Lonny Papp.  Lonny has over 10 years of experience as a professional Auctioneer & Appraiser. With over 1,000 auctions selling a diversity of products ranging from heavy equipment and fleet, to general government surplus and real estate, Lonny, along with the entire TMC team brings passion for providing quality customer service. TMC Auctions, like Denio's Farmers Market, is proud to be a family venture.
TMC Auctions at Denio's will be "no-reserve" auctions, in which the item for sale will be sold regardless of the price. Cash, Debit and Major Credit Cards will be accepted.  A $25 refundable deposit is required to register and receive a bid card and a 15% buyer's premium and sales tax is charged.
First Live & Online Auction will be Saturday, October 27, 2018, 10:00 am, preview Friday October 26, 9:00 am – 2:00 pm. Additional preview will be held the prior weekend Saturday & Sunday, October 20 – 21 from 10:00 am – 3:00 pm.  For more information and to get all of TMC's Auction Dates, visit TMCauction.com or call auctioneer Lonny Papp at (916) 300-3074.