It's Time for Wrestling!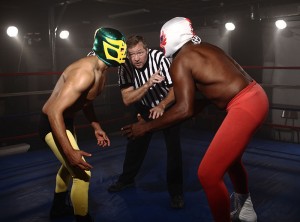 Lucha Libre Mexicana is back at Denio's this weekend! If you can't get enough of wrestling, join us on Sunday, August 21st for another epic match. The competition in the ring is sure to make the program a complete knock out!
Doors open at 12pm and the wrestling starts at 1pm. For more information and tickets, call 916-604-1098. Lucha Libre tickets can also be purchased at the event doors.