Do you love wrestling?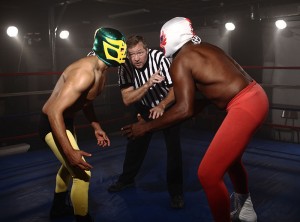 Calling all wrestling fans! Denio's is hosting another Lucha Libre Mexicana event on Sunday, July 31st. Join us for a wrestling match you won't want to miss… this exciting competition promises to be unforgettable.
Doors open at 12pm and the wrestling starts at 1pm. For more information and tickets, call 916-604-1098. Lucha Libre tickets can also be purchased at the event doors.