FREE Garage Sale Day at Denio's!
SATURDAY, MAY 27, 2017, 7am-3:30pm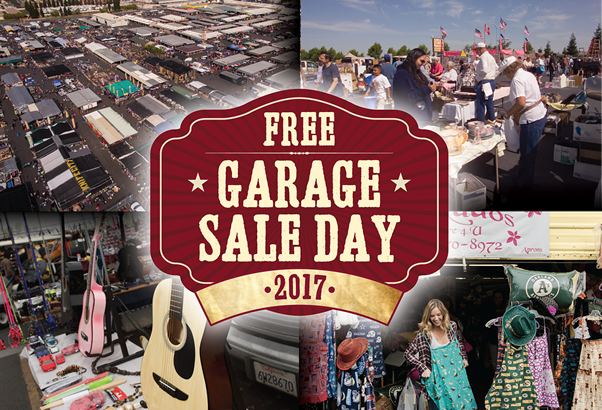 Ready to cash in on your Spring cleaning?  Make the most of your spring cleaning this holiday weekend and sell your items for FREE at the area's largest swap meet.  FREE space will only be offered to new garage sale vendors.  For more details, email info@deniosmarket.com or call our Rental Department at 916-782-2704.  Click HERE for product restrictions.  Click HERE to learn about having a Garage Sale at Denio's.